Christopher Kutufaris, Senior Technical Analyst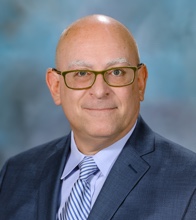 Chris Kutufaris is the Lead Technical Analyst for Rose Glen, LLC. Prior to joining Rose Glen Advisors, Christopher was the Senior Technical Analyst – Wealth Transfer at CMS Companies in Philadelphia, PA. He joined CMS in 1997 bringing ten years of investment and employee benefit experience. Chris is proficient in the analysis of all forms of Term, Universal Life, Variable Life, No Lapse Guarantee and other forms of Life Insurance coverages. Chris is an active member in an M Financial Study Group.
Before joining CMS Companies, Chris worked in a variety of positions at CoreStates Bank, NA, where he was a Trust Officer in the Employee Benefit Group. Chris holds Chartered Life Underwriter and Chartered Financial Consultant designations and has an Associate's Degree in Business Administration from Delaware County Community College.