Lucie Turco, Director of Underwriting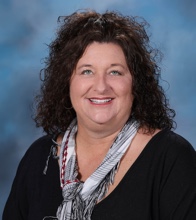 Lucie is the Director of Underwriting at Rose Glen, LLC. Lucie brings 20 years of insurance experience that includes overseeing all aspects of the life insurance underwriting process. She works very closely with the insurance carriers on a daily basis in managing cases, licensing and staying up to date on the latest industry information and underwriting trends.
Lucie was a speaker at the 2008 M Financial Seminar in San Francisco, CA. She was part of a forum that presented "The Underwriting Edge." This forum was used to educate the M community, a group of 140 Financial Services Firms throughout the United States, on utilizing the latest technology and techniques to provide cutting edge underwriting to the high net worth marketplace. With M's support we have established unique carrier relationships and have access to better technology and underwriting requirement enhancements.
Lucie holds a BS in criminal justice from The College of New Jersey. She volunteers her time with local youth sports programs as a coach and organizing fundraising initiatives.