Morey H. Goldberg, Founder and CEO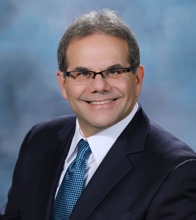 Morey H. Goldberg focuses on providing holistic wealth transfer solutions and life insurance acquisition and review services for ultra-high net worth families. Prior to Rose Glen, LLC, Mr. Goldberg had been an integral part of CMS Companies for over twenty-seven years as one of the three senior client relationship managers. Morey managed the CMS Life Insurance business for over fifteen years and was the key interface with carrier and industry contacts. CMS's client base consisted of successful entrepreneurs on the east coast and in the mid-west.
Most of CMS's clients were industry leaders with vast experience in building and leading successful businesses as well as real estate concerns. In addition, CMS clients were civic-minded and committed to making this world better than they found it.
Throughout his career, Mr. Goldberg has maintained active relationships with many philanthropic groups. He is a current board member of Tikva, an organization funding a Jewish orphanage and various community projects in Odessa, Ukraine. He is a past board member of the Harry B. Kellman Academy and Friends of Yemin Orde. Mr. Goldberg is also an active member of AIPAC and The Satell Institute. In the past, Mr. Goldberg has chaired the annual Jewish Heritage Program dinner and been an Honoree of the Children of Jewish Holocaust Survivors Association.
Mr. Goldberg holds a BBA from Temple University and an MS, Finance from Drexel University. He also holds CLU and Chfc designations from the American College.